Monday, May 31, 2021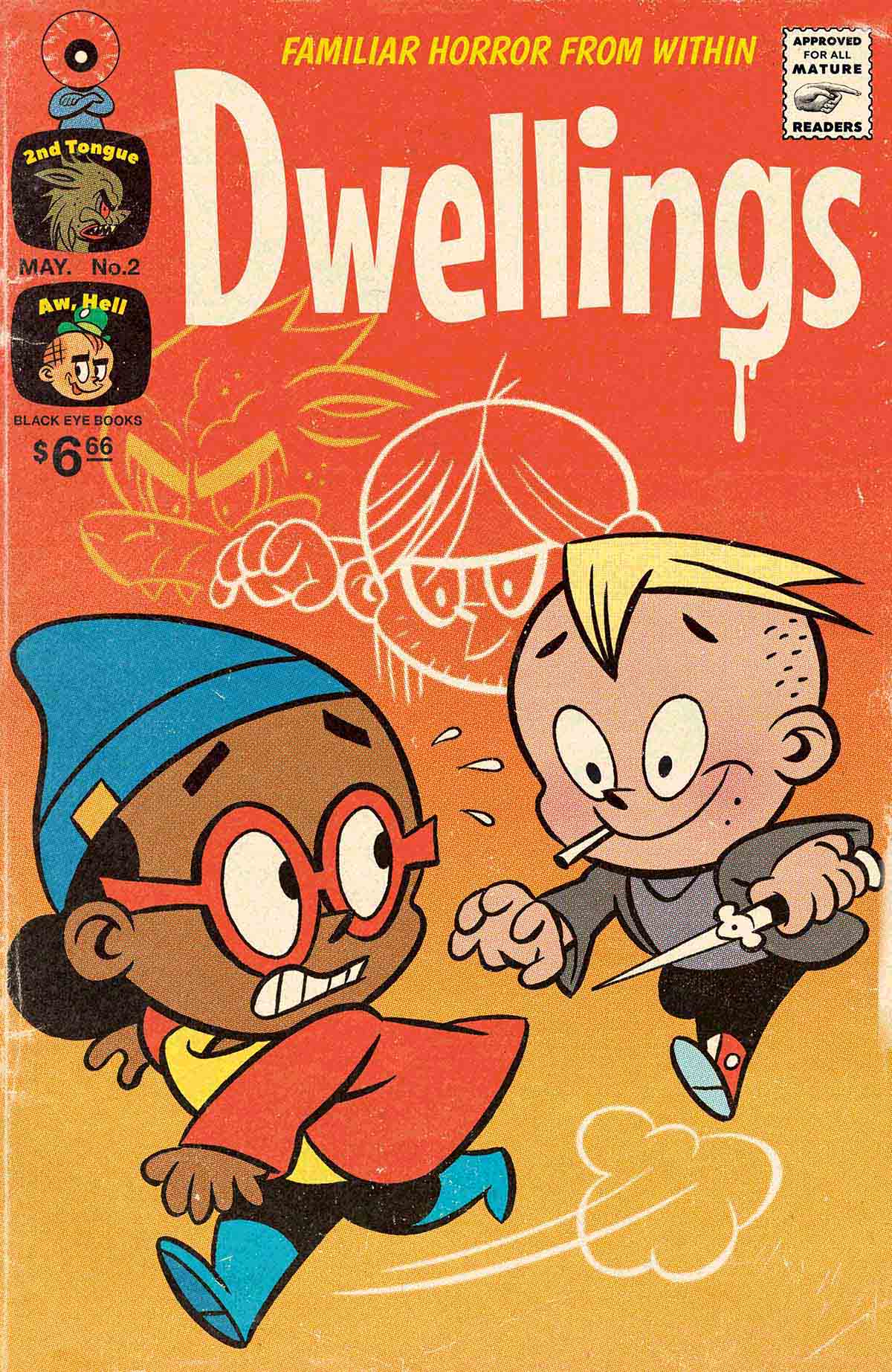 Dwellings No. 2 Cover
Dwellings No. 2 Off to Press!
Jay Stephens wrapped up the interior to Dwellings No 2: "Second Tongue" over the weekend and our amazing printer Hume Media turned around proofs for us within hours today. The book should be in our hands possibly as soon as the end of this week! We'll be fulfilling our Kickstarter orders and shipping out retailer copies and online orders shortly thereafter. Did you miss the Kickstarter? You can grab your copy at select retailers, or directly from our online shop. Details at blackeye.ca.
Next on deck for Jay will be a change of pace from the creepy cute of Dwellings, with the full-colour all-ages Jetcat collection coming in the late fall. More details on that exciting project soon!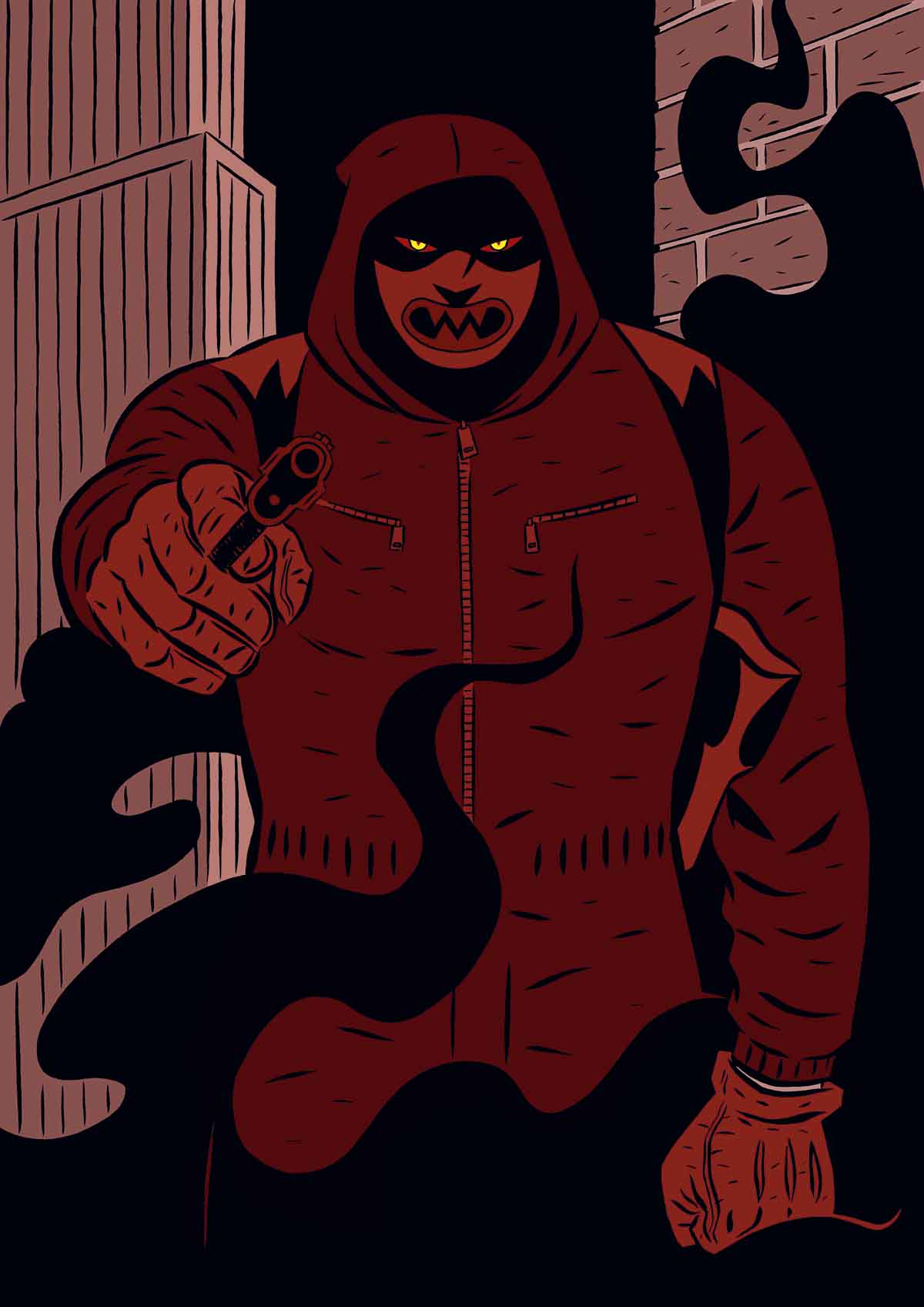 The final cover art for Paranormal: Death Strikes at Midnight
Paranormal Crowdfunding in June!
Now it's time to look towards to the next new project from Black Eye Books: Dan Christensen's Paranormal: Death Strikes at Midnight…
…Los Angeles, present day. Henry Wade Johnson, the Paranormal criminal known as The Ogre, has just been released from prison. When one of his former accomplices, Rat Face, murders several police officers and vanishes with a cocaine shipment belonging to the city's deadliest Paranormal crime lord, Henry Wade finds himself drawn back into the life he had sworn to leave behind.
The Ogre features on the stunning cover art to Paranormal (above). The 148-page graphic novel will be on Kickstarter in late June. Expect an update as to the exact date closer to the launch!
Want to see the most recent installments of The Black List, including an excellent Q&A with Dan Christensen? Visit the archives here!